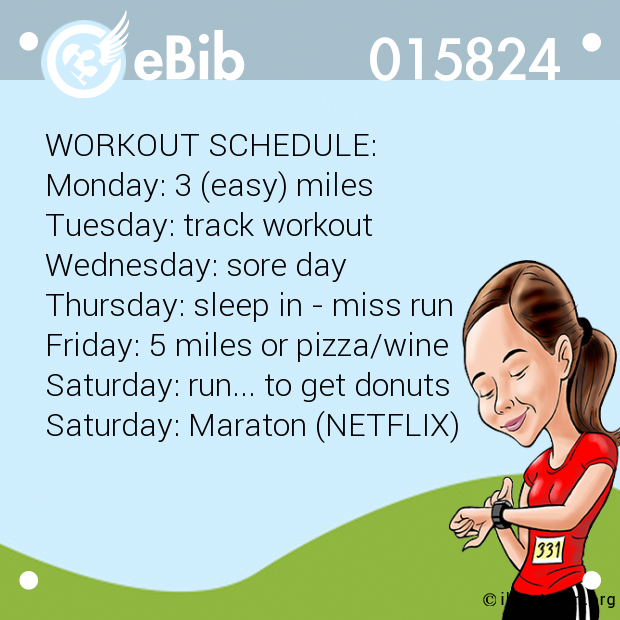 Every week, I look at my typed up Google Sheets training plan. It has life events, and planned mileage or workouts laid out from June-October in preparation for the big day. Monday is always a rest day. Tuesday and Thursday I try to run after work. Wednesday and Friday I have strength and cardio. Weekends are for long runs. And that's all great. On paper!
In reality, I adjust my schedule almost daily. Sometimes, I'm just too tired to run. Sometimes I have to work on the weekends. And sometimes I make it to my strength and cardio class and can't muster the energy to lift my arms for jumping jacks. The point of all this is to say that I do best with flexibility, and sometimes a pizza + Netflix marathon!
How do you adjust your schedule when needed?